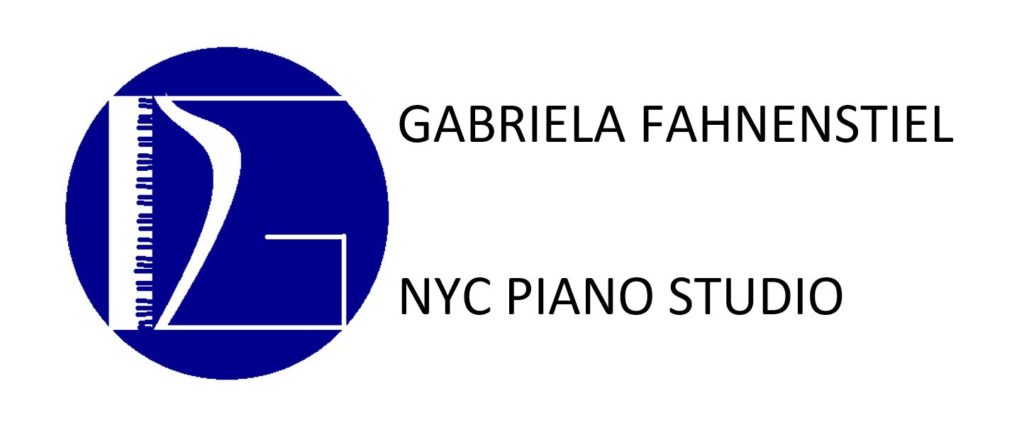 Private Piano Lessons in NYC
Along with her extensive performing career, Gabriela Fahnenstiel is a committed and passionate educator. She currently maintains a flourishing New York City piano studio where she teaches piano students of all ages. Gabriela Fahnenstiel has ten years of teaching experience and can offer lessons in English, German and Russian. For new student inquiries (in-home, in-studio or online) kindly write to: gabrielapiano94@gmail.com
Piano lessons for children and adults – all levels welcome!
Teaching Philosophy
Experiential learning is the core of my teaching philosophy. Emotions that motivate and excite the student's learning are essential. Through guided self-assessment students will learn in an environment where they feel comfortable to explore and ask questions. A positive and creative atmosphere is created where playing and learning will be fun and rewarding.
Lessons
Each student can schedule a 30, 45 or 6o-minute lesson per week. In the event of a scheduling conflict, students may exchange lesson times by consulting the weekly lesson plan. Both in-studio and in-home lessons are available, as well as online lessons.
Tuition
Tuition may be paid quarterly, monthly or per semester according to the student's needs.
Consultation
Before enrolling, an interview with the teacher may be scheduled at no charge.
Studio Class
Studio class will be held at least once a year. Each student will have the opportunity to play. The class is designed to provide a supportive environment where students can hone their performance skills. It also serves to observe, learn from and engage with classmates.
Cancellation Policy
The teacher requires at least 24-hour notice of any scheduling conflict which results in cancellation. Lessons which have been canceled sufficiently in advance will be made up at the teacher's discretion. If the teacher is unable to attend a lesson a makeup time will be offered.